Fake News About Google OS
There were quite some posts on various blogs about Google's new OS which is based on GNU/Hurd recently. There were screenshots posted!
Whatever the verdict, it's still nice to see imaginations at work while addressing one of the hotter rumors floating around the Internet. However, if this is indeed the real thing, I will alter the previous statement to say, it's a good start Google, but your interface needs some visual work. Grooan.com offers the following description of the purported Google OS:
Based on GNU and with kernel HURD [Google OS] is available in 3 versions: Embedded , Portable and Corporate. [Each version is substantially different] for the type of support and methodology of the job.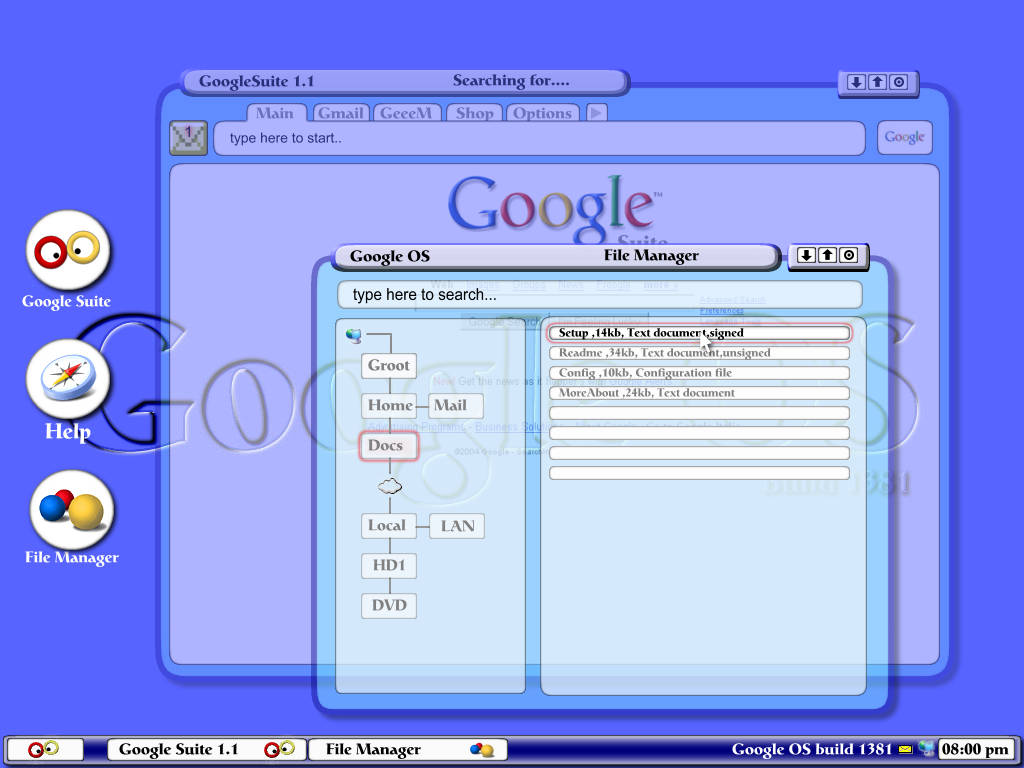 But all of these are fake. As a GNU/Hurd user, lemme tell you one thing. Right now it is not possible with GNU/Hurd as it lacks support for character drivers like Sound Card drivers. Defintely Google will not go for Hurd at this point in time. There is a long way to go for GNU/Hurd. These screenshots are nothing but someone's nice(?) graphical skills.
There is also news about a Google Suite! I think Google can scrap it's marketing wing. There is already more than enough marketing for Google from outside ;-)
---
Comments